Experts agree that being prepared for anything is key when traveling - especially when you're exploring adventure travel. Whether you're a seasoned pro or new to the game, make sure you've got these ten essentials before hitting the road.
Backpack
A backpack is an essential item for any outdoor traveler. A backpack can be used to store all of the supplies you need while outdoors, such as food, water, and clothing. It can also be used to carry valuable items, like many in this list. Some of the obvious benefits of using a backpack while traveling include convenience, storage, and portability.
Backpacks come in a variety of styles, colors, and sizes. Our company offers packs with internal frames, like this one. Made with high-rip and water-resistant materials, these packs have it all: deep storage pockets, sturdy pull-tab zippers, cushioned support straps, and adjustable buckles to secure your load. You won't want to be on your next outdoor adventure without it! Consider a rain cover for that backpack to keep your equipment dry.
Map (even if you're using GPS)
Even if you think you don't need it, always make sure to have a map of the area in your pocket when you're visiting an unfamiliar place. With maps of the area, you can easily find your way around and explore all the spots off the beaten path with ease!
GPS is great for basic navigation, but maps give you a better sense of the places that are nearby and they can help keep you on track and out of trouble. So grab a good, old-fashioned map and enjoy discovering new sights - it's worth the extra effort!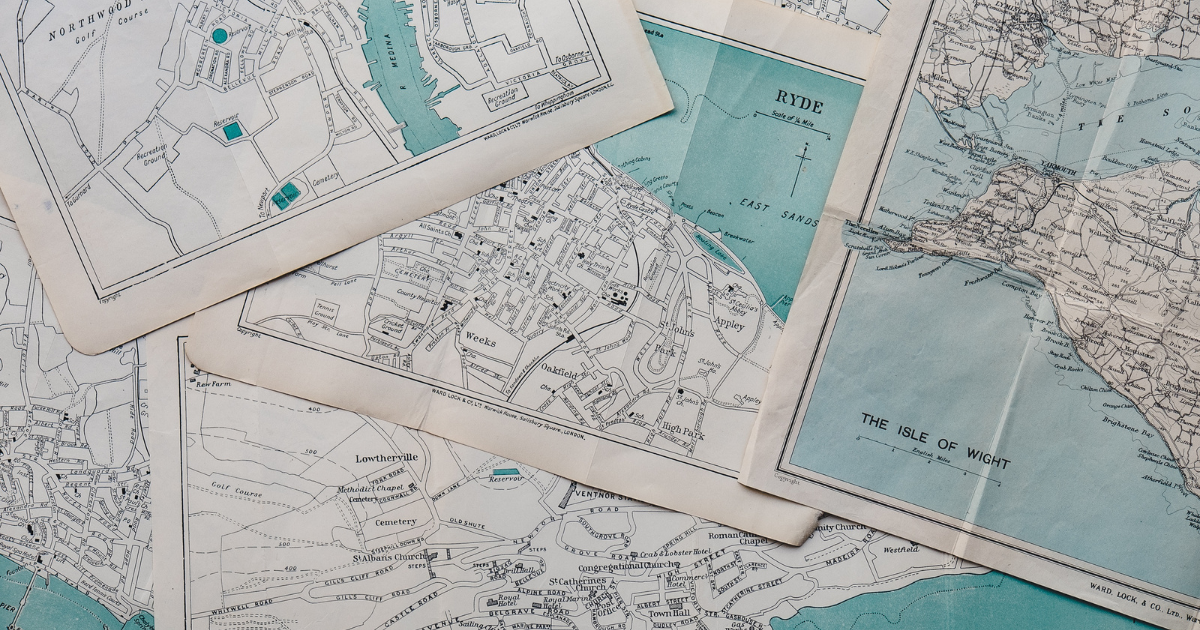 Plenty of water and snacks to keep you hydrated and fueled
When day hiking, it's vital to pack a water bottle and plenty of snacks to help you stay hydrated and nourished. To make sure you have the best energy while out in the great outdoors, some of the best day hike food includes light snacks that are high in complex carbohydrates and proteins such as granola bars and nuts, as these can give you quick energy without slowing digestion, which makes them ideal for strenuous hikes.
Furthermore, it is important to ensure there is sufficient water for everyone on your day hike as dehydration can quickly lead to potential issues on the trail. Be sure to plan ahead and bring enough food and water so that everyone can stay fueled up for the entire trip!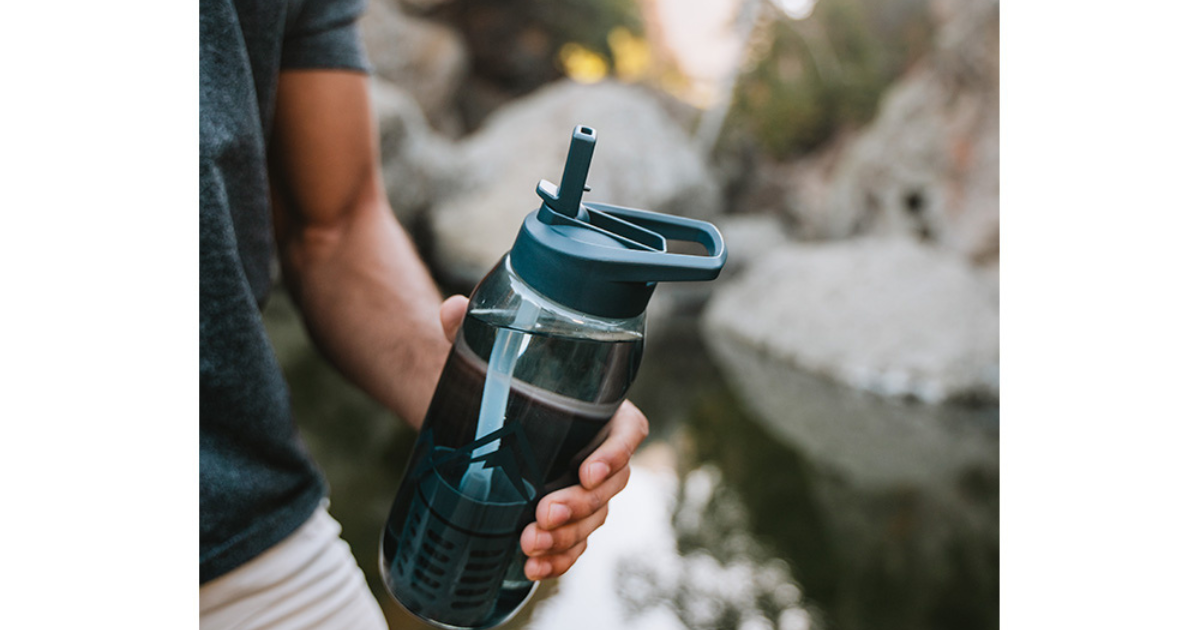 Waterproof camera to capture that outdoor adventure
Whether you want to explore a new city, go for a hike in the woods, or create other memories, a waterproof camera will allow you to capture all of your adventures. There are many different types of waterproof cameras on the market, so be sure to do your research before purchasing one.
Some of the best ones include the Olympus TG-5, Canon PowerShot G7 X Mark II, and Nikon COOLPIX W300. These cameras are durable, easy to use, and offer a variety of features. If you want to go with something a little lower tech like your smartphone, just be sure to protect it with one of our waterproof phone cases. You won't want to go on any swimming trip without it. With these options, you will be able to document your dream vacation as you explore!
Headlamp
Having a headlamp can be invaluable while out on the trail. Not only do they provide hands-free lighting and light up your path, but they can also help you find your way around in darkness or poor visibility. They are also lightweight and easily packable, making them one of the most essential pieces of gear for any type of outdoor explorer. And with so many different types, you can find something that fits your style and budget.
Whether you're looking for a waterproof design, adjustable brightness settings, or a rugged and durable build, there is sure to be an option out there for you. Furthermore, some models offer rechargeable batteries so you can stay powered up during long hikes or camping trips without worrying about running out of battery life. With these features in mind, it's easy to see why a headlamp should make any outdoor traveler's must-have list!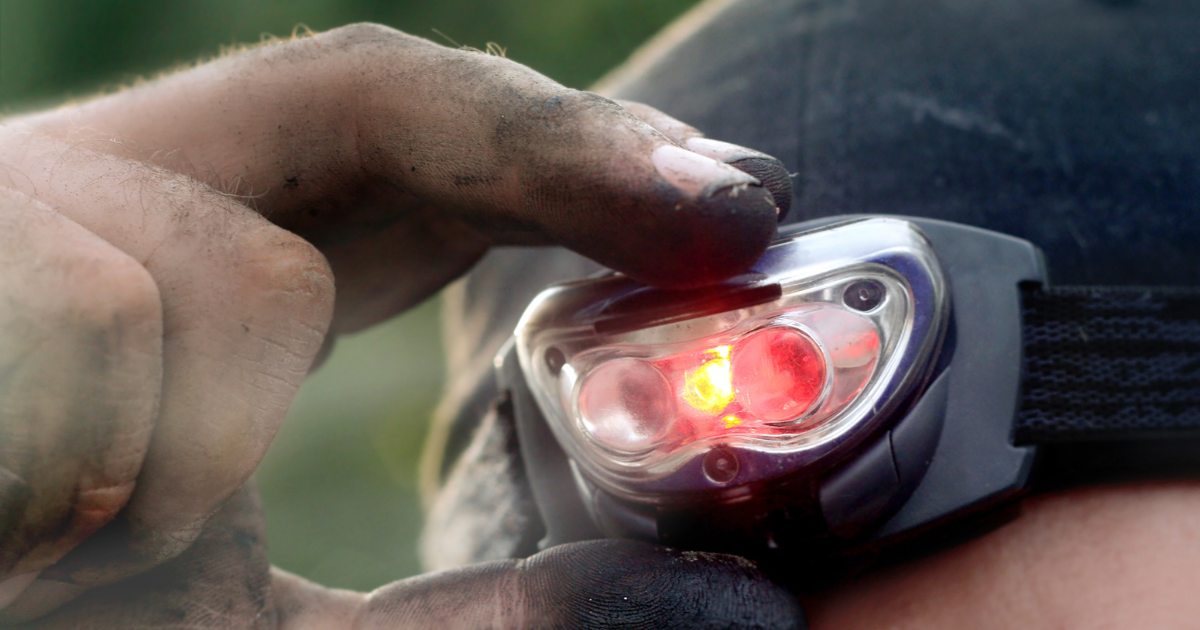 Sleeping bag
If you're an outdoor traveler, then a sleeping bag should definitely be at the top of your list of things to bring. Not only is it lightweight and easy to carry, but a quality sleeping bag can also keep you comfortable in even the harshest of conditions. It's designed to trap your body heat and provide insulation from the ground and wind, while still allowing enough breathability. Consider a sleeping pad to put under your sleeping bag.
The material used in most sleeping bags is usually waterproof and highly durable, so it won't tear or rip easily in rough terrain. Additionally, some bags are made with temperature ratings so you can find one that suits your needs for any environment. Whether you're camping in a sub-zero winter climate or taking a summer hike in hot temperatures, having the best sleeping bag is essential for getting a good night's sleep outdoors.
For those of you who prefer to sleep in hammocks while outdoors, check out our durable hammock underquilt to stay toasty all night long.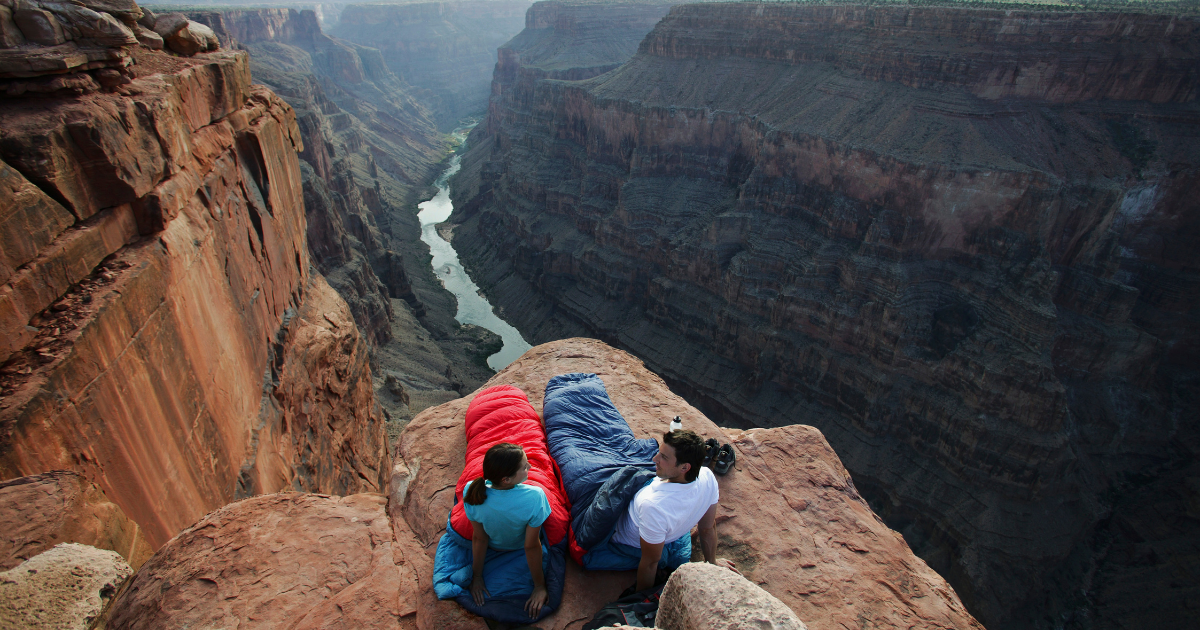 Sun protection
Wearing sun protection hats, sunglasses and sunscreen is important in keeping your skin healthy and safe from sun exposure. Sun protection hats are a great way to save you from sunburns on those extra sunny days. When choosing the right sun protection hat keep in mind that dark colors reflect the sun better than light ones, wide-brimmed sun hats offer more coverage, and always opt for breathable fabrics like cotton so you won't overheat.
Picking out sunglasses with an ultraviolet protection factor can also help to protect your eyes from sun damage and even help prevent wrinkles around your eyes from appearing too soon. Investing in a quality pair of sunglasses could be another way of protecting not only your skin but also help you keep looking young!
Lastly, don't forget that sunscreen is a must have when it comes to sun exposure. SPF should be higher than 15 for best results, whether it's in spray or lotion form, use it regularly and generously. Our favorite non-toxic sunscreen is Think Sport. So grab your sun protection hat, shades, and sunscreen whenever heading outdoors!
Insect repellent
If you're looking for natural ways to keep bugs away, your best bet is to use natural bug repellents. These products have been proven to be effective and are more natural than using spray-on chemical repellents. If you're looking for even more protection, try a bug repellent bracelet. Wear it on your wrist or ankle and you'll get an extra layer of defense without having to remember to spray yourself.
To find the best insect repellent, look for natural ingredients like citronella or peppermint oil - both of which have strong chemical makeups that repel unwanted bugs!
A first aid kit
Having a first aid kit is essential for dealing with minor injuries. You can never be too prepared! But if you're not very experienced, it can be hard to know what you should include.
For best use in everyday conditions, aim for a well-stocked first aid kit that includes bandages and adhesive tape, antiseptic wipes and cream, gloves, wound closures and pain relievers. For situations out of the house, such as car trips or hikes with your dog, there are specialized first aid kits with tailored contents available. Be sure to get the right one and keep it stocked up with the essentials for any eventuality.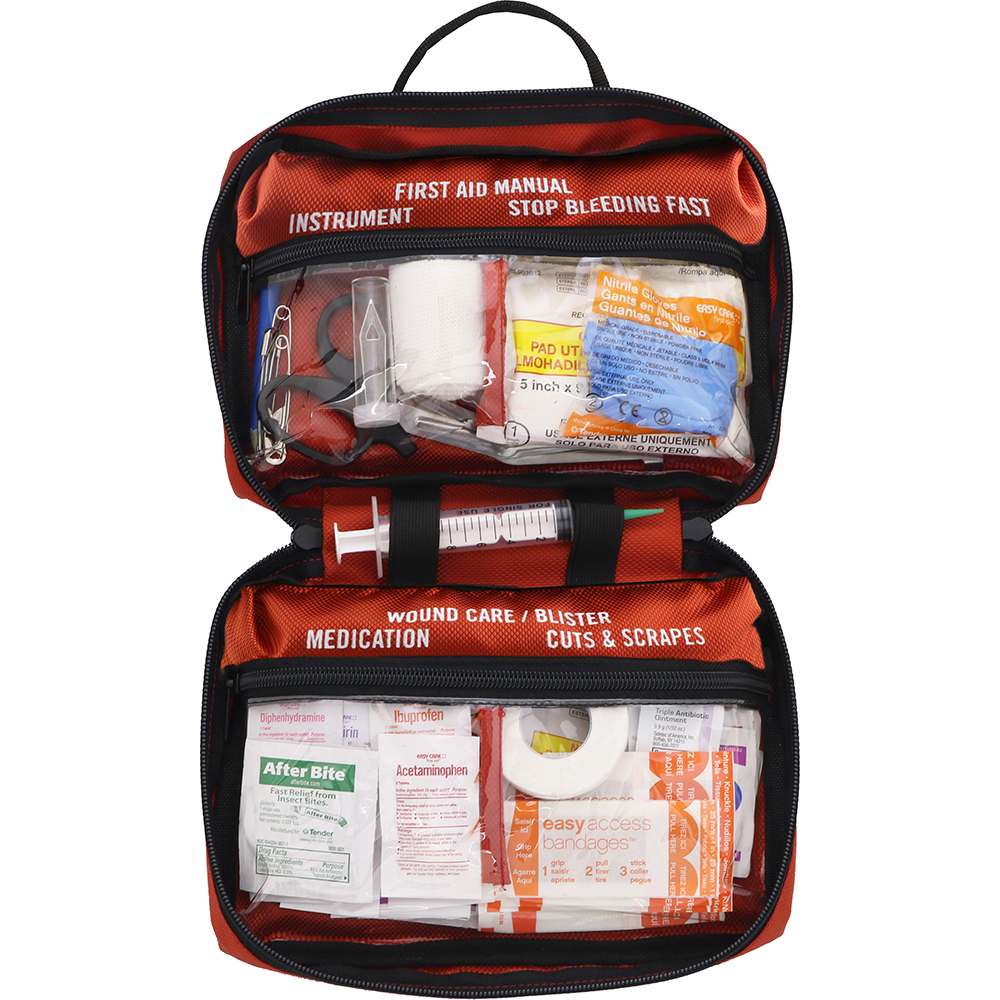 Camping gear
There are a few items under this category that you should consider for any adventure traveler.
Portable charger
Whether you are on a weekend camping trip or a month-long backpacking journey in the wild, a portable charger will keep your devices charged and ready to go. For a lightweight and durable portable charger, try the Anker PowerCore 10000.
For more power, check out these power stations, perfect for car camping and able to power your smartphone, tablet, laptop, camera, light, drones, fans, in-car appliances, CPAP machine, and more at anytime. This accessory comes highly recommended for any future trip, whether you're traveling with family or alone.
Multi-tool knife
Multi-tool knives are versatile tools that can be used for a variety of purposes, and should be on every camping gear list. Whether you are hiking in a remote part of the world, camping, fishing, or just need a knife for everyday use, a multi-tool knife is the perfect choice.
Multi-tool knives come with a variety of features, including blades, screwdrivers, and pliers. The more knowledgeable you are about knife safety, the better off you and your group are. Some of the benefits of using a multi-tool knife include versatility, convenience, and durability.
Our 14-in-1 Outdoor Emergency Survival Gear Kit is a must-have for anyone who loves adventures and spending time outdoors. It includes all of the essentials you'll need to survive in any situation, from camping and hiking to emergencies. The kit is also great for tactical use, as it comes with a variety of tools that can come in handy during unexpected self-defense situations.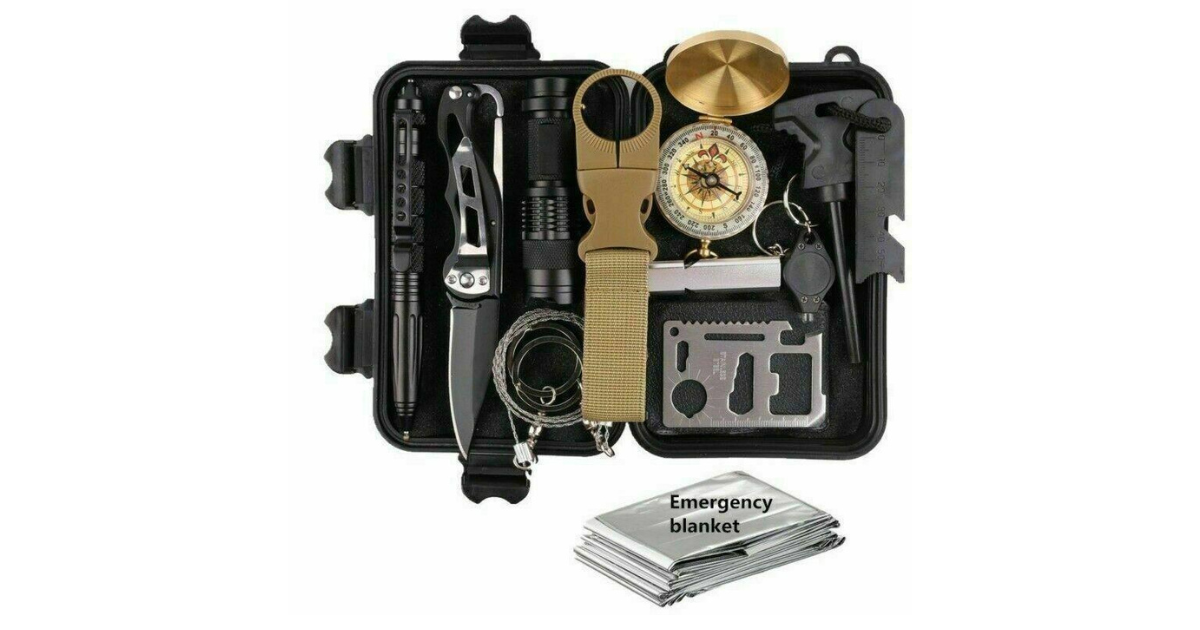 Tent
Last but certainly not least, there are many reasons why you should always bring a tent when camping outdoors. A tent can provide shelter from the sun, wind, and rain. It can also protect you and your group from insects and animals while you sleep. Some of the benefits of using a tent while camping include:
Shelter - A tent provides shelter from the sun, wind, and rain (always take a rain cover).

Protection - A tent protects you from insects and animals.

Convenience - Tents are lightweight and easy to transport.
Whether your itinerary includes exploring beaches in Australia or New Zealand, deserts in Africa, or mountains in the USA, Adventure Wise offers several different tents to fit your budget. Check them out here. You'll also find many other camping accessories, from kitchen products that help make meals easier to furniture that will enable you to be free to enjoy the camping life. We created this company so that you can have a lifetime of easy and fun adventures!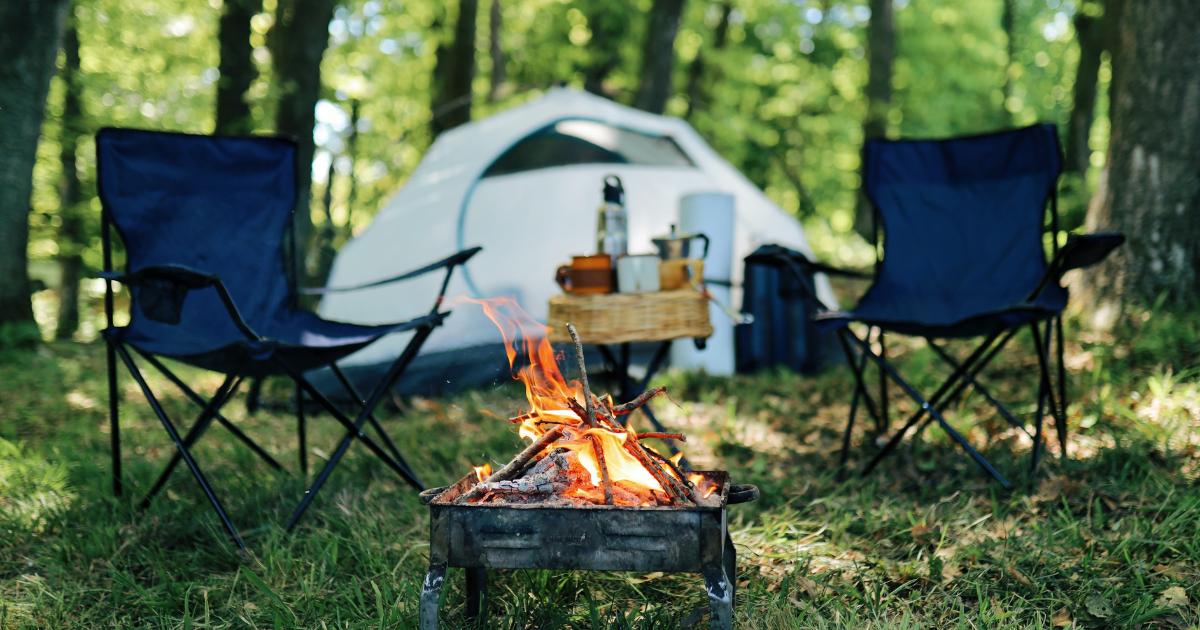 Conclusion
Outdoor travel and adventure can encompass a variety of activities, from camping, biking, and hiking to emergencies. No matter what your outdoor activity of choice is, be sure to pack these ten essentials, as they will help you stay safe and comfortable while enjoying the great outdoors. Most of all, have fun!
As always, please don't hesitate to contact us if you have questions or feedback about any of our products in preparation for your departure. To receive our travel newsletter with promos and travel tips (we promise not to flood your inbox!), join here.